Click the book link to open a child-friendly story explaining the Coronavirus.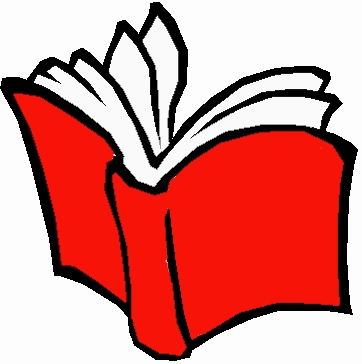 Hi Year 1,
We are at the end of the Summer term. Can you believe it? I just want to say, I am so proud of you all for how you have coped with the school closure and how well you have worked at home or in school (for those of you that have returned). I hope you have a well deserved break but don't forget to keep up with those reading skills and maybe join the summer reading challenge here, https://summerreadingchallenge.org.uk/ where you can create your own avatar and earn badges and play games too.
Remember to be kind to each other and make special memories as a family. Click here for 100 things to do indoors together with your family.
Take care,
Mrs Hellawell
Parents please use the email provided to email me with any questions, advice or additional/adapted resources. Feel free to send me photographs of completed work. It's lovely to hear from you all!
Maths Letter from Mrs Moorhouse (Maths lead) - White Rose Maths

Practise counting in 2's, 5's and 10's

When you know those sequences, access TTRS and practise your timetables using your personal username and password.

Please access your personalised area using your username and password.

If you need usernames and passwords, please email me.

Year 1 White Rose

https://whiterosemaths.com/homelearning/year-1/

BBC Bitesize now follows the same objectives as the White Rose Maths.

https://www.bbc.co.uk/bitesize/tags/zjpqqp3/year-1-and-p2-lessons/

Click below for the White Rose lesson sheets

Week 12

Answers

Week 11

Answers

Week 10

Answers

Week 9

Answers

Assertive mentoring

Click here for Weekly skills check 15 (13/7/20-17/7/20)

Click here for Weekly skills check 14 (13/7/20-17/7/20)

Click here for Weekly skills check 13 (29/6/20-13/7/20)

Click here for Weekly skills check 12 (15/6/20-29/6/20)




Click here for Weekly skills check 11 (1/6/20-15/6/20)

Click here for: Weekly skills check 10 (18/5/20-1/6/20)

Allow your child to complete once with no support, then work through the questions that are incorrect and then repeat the skills check again the following week.

English Click here for Ruth Miskin live phonics lessons Year 1 = Set 2 and 3

Monday 13th July

Tuesday 14th July

Wednesday 15th July

Thursday 16th July

Friday 17th July

Set 2 – ar

Set 3 – ew

Reading longer words – ea/ee

Hold a sentence 2

Set 2 – or

Set 3 – ire

Reading longer words – oy/oi

Hold a sentence 2

Set 2 – air

Set 3 - ear

Reading longer words – ay/a-e/ai

Hold a sentence 2

Set 2 - ir

Set 3 – ure

Reading longer words – igh/i-e

Hold a sentence 2

Set 2 – ou

Set 3 – ea

Reading longer words – ow/o-e/oa

Hold a sentence 2

Spellings 13/07/2020

Please practise the spellings below, write them in fun ways using chalk, in sand, in different colours.

Group 1 (ore/aw)

more, before, shore, saw, draw, claw

Group 2 (rule ed, ing, er)

hunting, hunter, hunted, jumping, jumper, jumped

Can you write a sentence using each word? Remember:

capital letters

full stops

finger spaces

adjectives

proper nouns

'and' or other conjunctions

Phonics

Use the phonics booklets sent home to practise the Set 2 and 3 phonemes.

Can you read the real and alien words?

Can you create your own alien words and aliens? I'd love to see a photograph of them via email!

additional free phonics websites|:

https://www.phonicsplay.co.uk/

Reading

https://www.oxfordowl.co.uk/for-home/

https://collins.co.uk/pages/big-cat-ebooks

Parents need to sign up but there are a selection of activities and e-reader books linked to the different book bands for you to read online.

Please read as much as possible, read books to your parents, ask parents to read books to you, too!

Read, read, read.

Science

PLANTS

13/7

Read jack and the Beanstalk and grow your own beanstalk.

6/7

Can you eat different parts of a plant?

Leave-lettuce

Flower- cucumber/tomato

Stem- celery

root- carrot

29/6

Purple Mash- Describe how plants grow.

22/6

Purple Mash - Plant diary

15/6

Plants/Flowers

Click here: Identifying and describing garden plants slide show

Task: Label the different types of plants

Trees

Click here: Identifying and naming trees slideshow

Task: Match the different trees

Task: Go on a walk and see which trees you can identify.

Click here: Make a leaf identification sheet

Purple Mash - Label the leaves

8/6

Purple Mash - label the flower/s

1/6

Click here to play the BBC Bitesize part of a plant video

Go on a walk around your local area or to a park.

What plants can you see?

Draw and label a plant with the following words:

flower

petal

stem

leaf

roots

Plants- Using the sunflower, we planted on Friday (20th March) record growth in the diary sent home. Label your diagram and write a sentence about what your observe.

Topic

AROUND THE WORLD

Click here for Oak academy lesson: What is Antarctica like?

Click here for Buddy visits the Antarctica slideshow

Click here to pack a suitcase for Antarctica

29/6

Click here for Oak academy lesson: What is North America like?

Click here for Buddy visits the USA slideshow

22/6

Click here for Oak academy lesson: What is South America like?

Click here for Buddy visits Brazil slideshow

Click here for Acrostic Brazil poem

15/6

Click here for Oak academy lesson: What is Australia like?

Click here for the slide show- Buddy visits Australia

Click here for Buddy visits Australia worksheet or make your own fact file about Australia.

Purple Mash - label the continents activity

8/6

Click here for Oak academy lesson: What is Asia like?

Click here for the slide show- Buddy visits China

Click here for Buddy visits China worksheet or make your own fact file about China.

1/6

Click here- What is a continent lesson.

Click here - What is Europe like lesson.

Task: label the continents on a world map

Read through the Buddy goes to France PowerPoint and draw/write about he sees on his visit.

RE

13/7

Task1: Who is in your family? Can you draw them? What do you do together- write some things you do.

Task 2 Who is God's family? What do we do together?

6/7

Discuss who is God's family. Draw a picture of a church, inside write all the people who make up God's family- the church e.g. children, adults, babies, priest, deacon, Bishop etc

On the outside record what we do as part of God's family e.g. show kindness, love one another, pray, listen to the word of God etc

29/6

Sharing Jesus Life

Look at the PowerPoint. What stories can you remember about Jesus' life?

Click here for the worksheet or you can draw your favourite miracle, happiest and saddest story and explain why.

22/6

Share the Call of the disciples.

Draw a fish, write your name, decorate and write the qualities that you have of a good disciple.

e.g kind, trustworthy, loving, caring,

15/6

Friday 19th June- Feast of The Sacred Heart

Click here: to read about 'The Feast of The Scared Heart' and colour.

8/6

Click here for the Call of the Disciples PowerPoint.

Retell the story through artwork, writing or even act out the story.

Pentecost

1/6

Read the PowerPoint about Pentecost.

Task: Pretend you were one of the disciples, write about how you felt, what you saw and what happened.

Use the exercise book sent home.

18/5

Click to read the Powerpoint and task (Gifts of the Holy Spirit)