Foundation One Remote Learning
Hi Foundation One!
I hope you are all well and keeping safe at home.
It is very important that you continue to learn while we are all isolating at home.
Please find a home learning timetable below.
If you are unwell or need any support please do not hesitate to email me.
Miss Roche (covid19sroche@CTKCC.co.uk)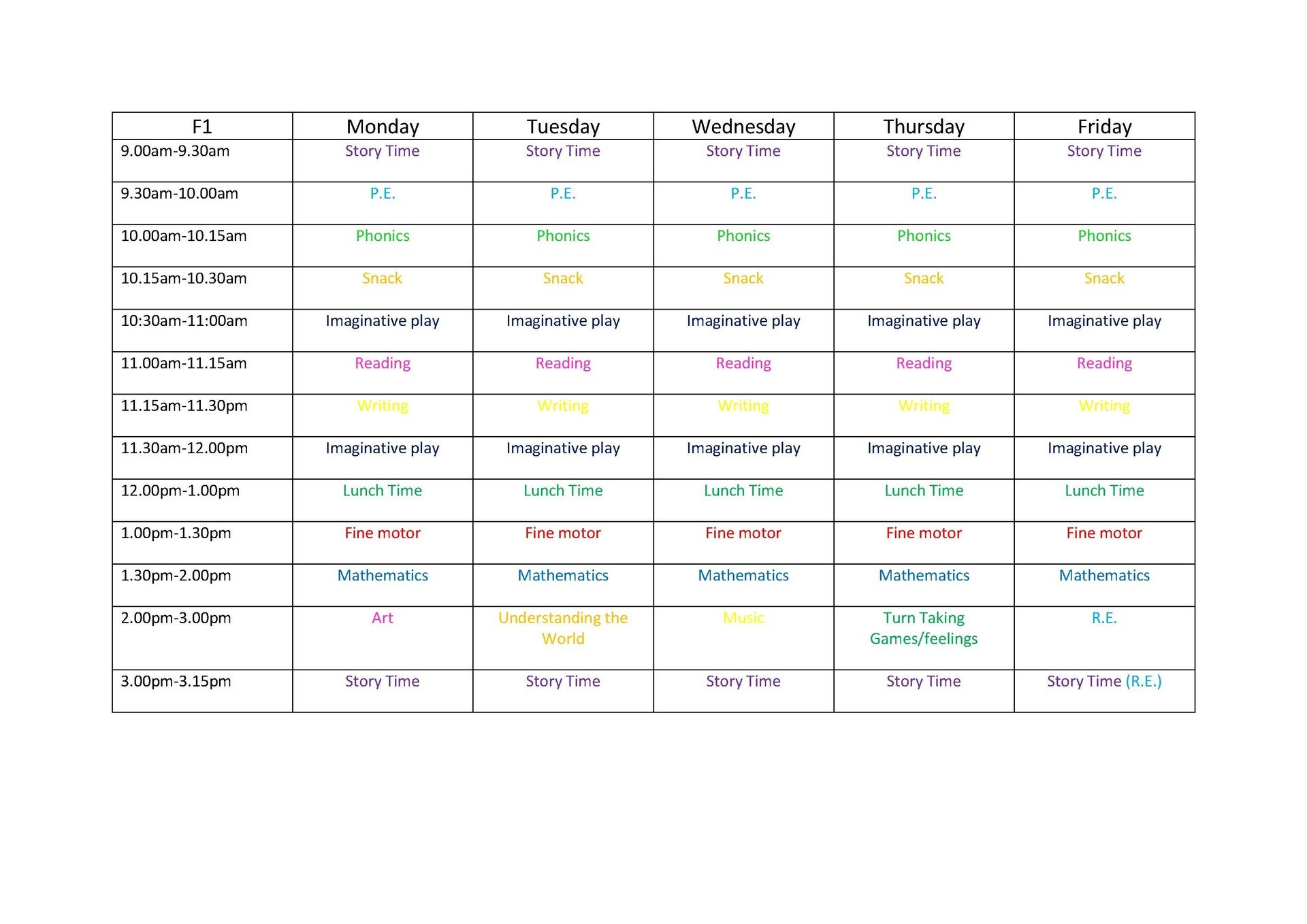 Please find below activities and ideas to support the above home learning timetable. Colours link to the subject areas above. Black text refers to updates specific to this weeks learning.
Week beginning
Story Time - You Tube - The Wish Cat. Stories related to Pets.
Reading a story of your choice to your child.
Watch a story with your child.
Talk about the pictures in the story.
Encourage your child to ask questions, make comments and share their own ideas about the story.
Joining in with repeated refrains i.e, Run, run as fast as you can…
Role play the story e.g. make props using everyday objects. - Make a cat mask, make pet puppets (drawing and colour in pets and stick onto lollypop sticks. Role play The Wish Cat story.
P.E.
Dance - Copy Poppy! - YouTube Learn the dance and then dance to the Copy Poppy theme tune on Youtube Poppy Cat Theme Tune - YouTube
Going for a walk.
Joe Wicks on Youtube.
Ball skills- rolling, throwing, catching, kicking, dribbling.
Practice balancing and riding on scooters, trikes or bikes.
Skip, hop, stand on one leg and hold a pose for a game like musical statues.
Being independent to get themselves dressed.
Pouring water in their cup during snack time.
Phonics
www.topmarks.co.uk -CBeebies Nursery Rhymes - https://www.bbc.co.uk/cbeebies/curations/nursery-rhymes
Washing Line Rhyme -http://www.literactive.com/Download/live.asp?swf=story_files/washing_line_rhyme_US.swf
Thirty minute medley of nursery rhymes -https://www.bbc.co.uk/teach/school-radio/nursery-rhymes-30-minute-medley/zbhtjhv
Hairy Maclary from Donaldson's Dairy -https://www.booktrust.org.uk/books-and-reading/have-some-fun/storybooks-and-games/hairy-maclary/
www.phonicsplay.co.uk – Please access phase one activities – Sound starters, Welcome to the zoo, Hickory Dickory Dock.
www.phonicsbloom.com – Please access phase one activities – Match sounds, What's behind the door.
Reading
Recognising their own name. Hide their name in different places around the house.
Go on a print hunt e.g. door number, logos e.g. food packaging's (Tesco, Morrisons).
Sing Nursery rhymes with your child and encourage them to sing songs of their own choice independently.
Listening to stories (link to story time activity), discussing the story e.g. characters, setting, events that happened in the story. You Tube - The Wish Cat story.
Writing
Draw a picture of a pet you would like to wish for on a shooting star. Linked to the story The Wish Cat.
Mark making activities including drawing, painting – finger painting and using a paint brush, chalking (inside and outside), and paint brush and water marking. Encourage your child to talk about what they have drawn.
Jack Hartmann video – 2D shapes (access via Google). Encouraging gross motor movements to air draw shapes.
Imitating drawing simple marks and shapes after watching an adult such as circles, straight lines, diagonal lines, squares,
Fine Motor
Dough Disco
Colouring sheets
Peg boards
Threading- maybe pasta
Children to practice doing their Zip on their coat
Children to practice doing their buttons on clothing
Drawing- maybe a picture to go with the story from story time.
Cutting and sticking activities
Chunky children's tweezer sorting object activities.
Mathematics
Encourage your child to use the language 'more', 'lots', 'same' during play to compare quantities. Play a game with the toys to talk about who has more or lots of toys and saying when you both have the same amount of toys e.g. "we both have two cars, we have the same". "You have more blocks than me".
Jack Hartmann videos-
Information and Numbots login details have already been sent home.
Completing jigsaw puzzles
www.topmarks.co.uk
Patterns – recognising patterns on clothes, toys, e.g. spotty, stripy, swirly. Make a pattern with objects, e.g. car, train, car, train etc.
Counting to 10
Number songs – finger rhymes
Counting objects to 5 – inside and outside, fingers, toes, stairs, toys, food items, sounds and actions (clapping, jumping).
Size – big, bigger, small, smaller – encourage language of size during play
Recognise numbers to 5 – number hunt, hide numbers inside/outside the house.
Art
Look at a family photo and paint a picture of their family.
Mark making activities – drawing pictures, painting pictures, finger mark making in cornflour, sand, shaving foam.
Explore paint - use different parts of their body, e.g. fingers, hands, feet, brushes, sponge print painting, rollers.
Explore colour and colour mixing – learn the names of colours, experiment mixing different colours together to make a new colour.
Junk modelling, e.g. making an object out of food boxes, plastic cartons, kitchen rolls, scrap material.
Model making with dough
Cutting activities / sticking activities - Make a cat mask.
Understanding the World
Watch - Ferne and Rory's Vet Tales: Watch on BBC Iplayer – Discuss what the Vets is, what they do.
Explore the natural world, hands on exploration – Nature walks, collecting natural found objects, mini beast hunt – talk about what they have found.
Talking photographs, encourage your child to look back at photographs and talk about memories, recalling their experiences.
Similarities and differences – family/friends.
Youtube Come Outside -
Music
Dancing to different music. See P.E. session.
Copying a simple rhythm i.e. clapping.
Singing nursery rhymes / songs.
Exploring musical instruments.
You Tube – Please access Stoke-On-Trent City Music Service Make Some Noise Soundpots. Stoke-On-Trent City Music Service Mini Music Makers.
Turn Taking Games
Practice taking turns during play, my turn, your turn e.g. building a tower, pushing car down the ramp, ball games.
Simple matching games, my turn, your turn.
Hide n seek with a toy. Turn taking to hide or find the toy.
R.E.
Look at family photographs and talk about who is in your family and how they care for you. Paint a picture of your family.
Reading / watching simple bible stories including…
Singing simple songs including…