"MY FUTURE"
CAREER PROGRAMME
'By following in the footsteps of Jesus,
we are making the heart, mind and spirit soar'
Our actions and words of today are the footprints of our future.
In November 2020, we received an OUTSTANDING pass for The Primary Quality Award for our careers related learning programme (as shown below).
Click here to view the report.
Important information
Did you know?
In 2019, Stoke –on-Trent was one of only a 12 Opportunity Areas in the country where funding was assigned to address the issue of social mobility. As a school within an Opportunity Area, we had and still have the responsibility to work hard to raise aspirations and broaden the horizons of the children in our care. There are National initiatives that support this work such as The Careers and Enterprise Company. In 2019-2020 we worked hard on gaining a Quality Award that assess our career work against the national best practice framework Gatsby Benchmark.
What are we doing?
At St Thomas Aquinas, we continue to have a Career Lead (Mrs Moorhouse) and Assistant Career Lead (Miss Coxon). We are not providing careers advice to the children. Our career programme is called "My Future" and together we aim to:
Excite and motivate children about their learning by linking and embedding in the curriculum strong connections between education and the world of work.

Help children see a clear link and purpose between their learning experiences and their future.

Broaden children's horizons and raise aspirations.

Challenge stereotypes that children and their parents often have about jobs and the people who do them.

Support the raising of standards of achievement and attainment for all children.

Help children learn more about their own talents and abilities and install greater confidence.

Reinforce the importance of Maths and English in later life.

Tailor career-related learning to the different ages and needs of all children.
We are excited for this academic year, as Covid restrictions are now easing. We have planned a fantastic vocations week for our pupils, with lots of wonderful opportunities to explore possibilities for future aspirations!
PROGRAMME AND POLICY
The staff at St Thomas Aquinas, have worked together to create a Career Programme for our pupils.
Click here to view our policy for 2019-20. Our policy will be updated annually.
Below shows our updated Career Programme Overview for 2019-20.
This is updated termly.
*The policy and overview is currently under review* (Spring 21)
St Thomas Aquinas' My Future Journey 2020-21
St Thomas Aquinas' My Future Journey 2019-20
September 2019
We are very excited to announce that we have used some of our funding for Year 5 and 6 pupils to take part in an innovative and enterprising programme delivered by the Inspirational Learning Group. It is designed to engage and encourage children to be the best they can be.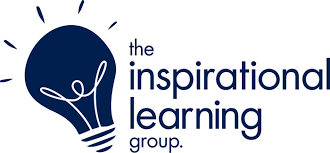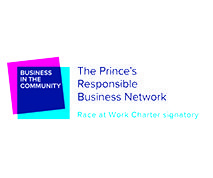 September 2019
We have more excited news to share! We have used the rest of our funding for Year 5 and 6 pupils to take part in a day of workshops which will inspire our pupils about the world of work. The workshops will be business led and organised by 'Business in the Community'. What a great opportunity for our pupils to experience - we can't wait to raise the aspirations of the next generation!
December 2019
On 4th December, the Year 5 and 6 pupils took part in the 'Stoke-on-Trent Primary Challenge'. Children worked in mixed ability/aged groups and created a new product for...

In the morning, the children considered the different elements of their new product from design through to marketing and they had to create an advert concept for their new idea. Then in the afternoon, the children had to pitch their ideas to a panel of judges (Mrs Bekalo and Mrs Moorhouse) including the local business community and Ryman. The judges were blown away by the amazing products and pitches that ALL children created and we are all very proud of them. The judges finally decided on an overall winner and runner up! These groups will now attend the final event in February 2020.
The day provided a real life and meaningful employer encounter for very child. What an extraordinary experience the children have had!
Please see below for photos and an evaluation report of the day.
A quote from Miss Kontic (Year 5 class teacher).
"The activities of the day offered children the opportunity to develop life skills and encouraged them to think about the world of work. Many were inspired when thinking about how the day linked to future careers and aspirations.
A truly wonderful day had by all! Thank you so much for organising and delivering such a wonderful event!"
07/01/20 and 04/02/20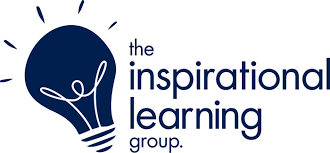 Thank you so much to Ben Cooper from The Inspirational Learning Group for coming into school and supporting the two groups with their pitch.
January-February 2020
Mrs Henson has also supported the children and they really have used their own time to per-fect their pitches. We are really impressed with their enthusiasm, determination, confidence and team work skills.
We can't wait for the final event, after half term!
Tuesday 25th February - the final challenge day!
Click here to find more information about the final event.
Both teams prepared very well and presented their products in front of an audience of around 20 other schools, their staff and the judges. One of our teams, 'The Ry-Reds' came runners up which is a fantastic achievement.
Congratulations to all pupils who took part - we are proud of what you have achieved and how you presented yourselves. As always, behaviour was exemplary.
Summer Term
Unfortunately, due to the pandemic that we are in, the workshop that was organised in July is now cancelled. We will be hearing from the business soon and we can't wait to share the alternative resources/activities with the Year 5 and 6 pupils.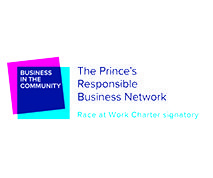 PLEASE SEE THE YEAR 5 AND 6'S CLASS PAGE TO VIEW ADDITIONAL CAREER HOME LEARNING OPPORTUNITIES.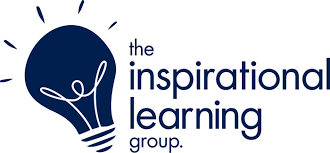 All children really enjoyed the enterprise challenge with 'The Inspirational Learning Group'. So when we heard that they were offering another enterprise challenge we couldn't say no. This is a home learning task for the Year 5 and 6 children to do and it is called the 'Ceramic Challenge'.
Challenge Brief: Design, make and promote a new ceramic product which will secure the future of the pottery industry in Stoke on Trent for the next 50 years.
Click here to find out more information.