At St Thomas Aquinas Catholic Primary School, our geography curriculum provides children with the knowledge, skills and understanding to inspire them to become global, sustainable citizens. We aspire for children to be curious and passionate geographers, who understand the current human and physical challenges to our planet and to appreciate their role in ensuring a sustainable future.
Aims
At St Thomas Aquinas we follow The National Curriculum and through the teaching of Geography we aim to ensure that all pupils:
develop contextual knowledge of the location of globally significant places – both terrestrial and marine – including their defining physical and human characteristics and how these provide a geographical context for understanding the actions of processes

understand the processes that give rise to key physical and human geographical features of the world, how these are interdependent and how they bring about spatial variation and change over time

are competent in the geographical skills needed to:

collect, analyse and communicate with a range of data gathered through experiences of fieldwork that deepen their understanding of geographical processes

interpret a range of sources of geographical information, including maps, diagrams, globes, aerial photographs and Geographical Information Systems (GIS)

communicate geographical information in a variety of ways, including through maps, numerical and quantitative skills and writing at length
Please click here to see St Thomas Aquinas' Topic Overview for the school
z
Geography Skills Progression Ladder
Foundation Stage
By following the EYFS Framework, 'Understanding the world', St Thomas Aquinas aims to ensure that all pupils are taught to:
Birth to Three:
Explore natural materials, indoors and outside.

Explore and respond to different natural phenomena in their setting and on trips.
3 & 4 year olds:
Use all their senses in hands-on exploration of natural materials.

Explore collections of materials with similar and/or different properties.

Talk about what they see, using a wide vocabulary.

Begin to understand the need to respect and care for the natural environment and all living things.

Know that there are different countries in the world and talk about the differences they have experienced or seen in photos.
Reception:
Draw information from a simple map.

Recognise some similarities and differences between life in this country and life in other countries.

Explore the natural world around them.

Describe what they see, hear and feel whilst outside.

Recognise some environments that are different to the one in which they live.
Key Stage 1
In Key Stage 1 children will develop their knowledge about the United Kingdom and their own locality. They'll learn how to use maps, atlases and globes as well as learn simple compass directions. The children will also study seasonal and daily weather patterns in the United Kingdom and look at the hot and cold areas of the world in relation to the equator and the North and South Poles.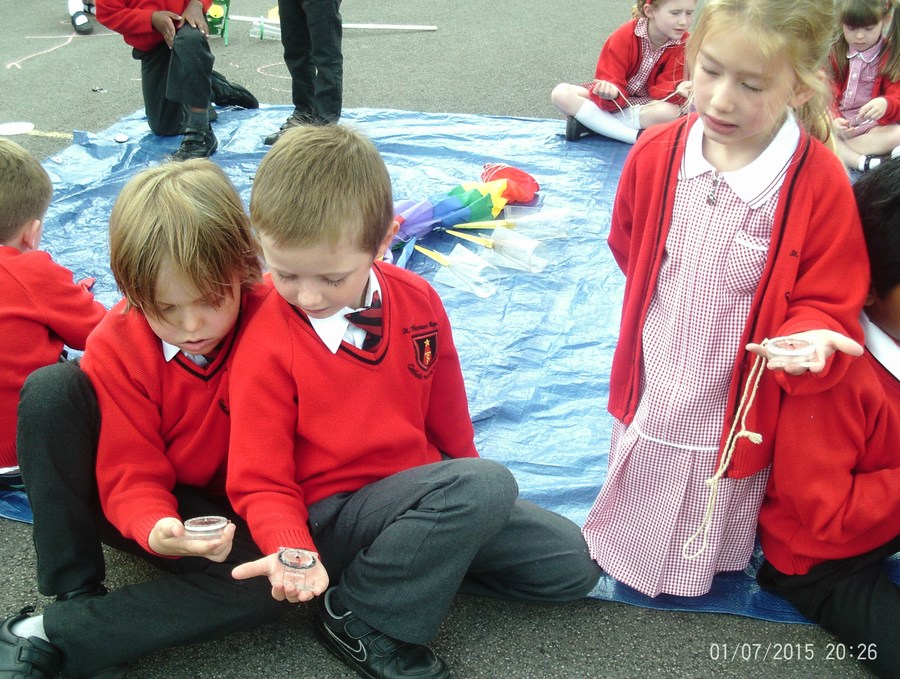 Key Stage 2
In Key Stage 2 the children will look to extend their knowledge to beyond their local area and will study Europe as well as North and South America. They will begin to look at similarities and differences of human geography such as types of settlement and land use. They will also study physical geography elements such as climate zones, rivers, mountains, volcanoes and earthquakes. Children will continue to use maps, atlases and globes and will use the 8 points of the compass in their work. They will start to consider the use of four and six figure grid references and ordinance survey maps.
Throughout the school, Geography is taught through a cross-curricular approach where applicable and appropriate, so that children are immersed and gain a deeper insight into the topic they are studying.