E-Safety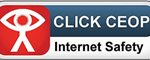 St Thomas Aquinas Catholic Primary School is committed to safeguarding and promoting the well-being of all children and young people and expects all staff and volunteers to share this commitment. In the ever growing technological world the area of Online Safety (E-Safety) is of paramount importance.
We ensure consistent, effective safeguarding procedures are in place to support children, families and staff at school when they are accessing the online world.
On this page we hope to provide you with access to useful guides, videos and support agencies who can also help you ensure your child is protected when they are at home.
National Online Safety Awards
We have now achieved the Certified School Community award for the third year in a row. Thank you again for your continued support and dedication to keeping your children safe online.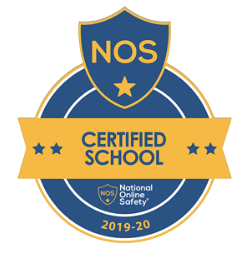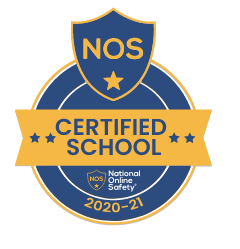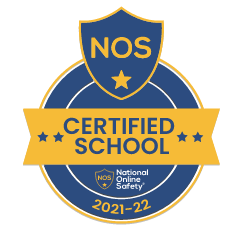 Useful Links
The CEOP (Child Exploitation and Online Protection) website is extremely useful when thinking about safeguarding children online. At the top of this page, and on the logo to the right, is the link to their website. It has lots of useful information about how to protect children as well as the opportunity to report any inappropriate incidents which have happened online.

The school has recently undertaken a partnership with the National Online Safety organisation. This website keeps, staff, governors and parents up to date with the latest in online safety procedures. They provide a range of resources and webinars to keep you informed and keep your children safe.

The NSPCC & O2 have created a partnership which have also produced a website filled with helpful information about how to keep children safe online. Access their website using the link to the right to fully engage with their wide range of resources.

The 'Share Aware' guide provides examples of how simple it can be to build an ethos of sharing online experiences with your children and them then doing the same. Using the internet in an environment where you feel comfortable to talk about any incidents is proven to support child safety.

The 'Net Aware' website is a place where you can find out about social media, apps and online gaming. It is regularly updated with the latest in safeguarding information to help keep your children protecting online.

CBBC Stay Safe

Test your internet safety knowledge with Hacker, listen to some Stay Safe songs with Helen Skelton, News Kids On the Block and Bobby Lockwood and get some tips from the Horrible Histories gang.

Thinkuknow - home

Where do we start? The internet has changed all of our lives, particularly our children's. For parents and carers this opens up a whole new world of things to be aware of. The Thinkuknow website summarises all of these things.

Know IT All for Parents - Childnet

Know IT All for Parents is a unique interactive e-safety guide for parents and carers produced by Childnet International. It's designed to really help you as a parent.

Parents and carers - Safer Internet Centre

Parents and carers play a key role in supporting children to learn about how to stay safe online, and they are one of the first people children turn to if things seem wrong. This website is another which provides us with great tips for keeping our children safe.