Welcome to Year 2's Class Page!
Important Information
Termly Topic Plans
Parent information
Our Nativity
We were all superstars in our Christmas nativity and we really enjoyed retelling the Christmas story. Can we do it again?
Extraordinary Experiences
We planned our very own KS1 Christmas party and we had a fantastic time!
We also used our speaking, listening and team work skills and played a variety of board games. What an "Extraordinary Experience" we had!
Educational Visit
We had a fantastic opportunity at Wedgwood Museum! We created our own pot on the 'potters wheel'. We can't wait to paint them when they are ready to collect!
In November, we remember.
Space Week
To celebrate 'Space Week', we used metallic paint and marbles to create our very own planet. We were then challenged in English, to write a description of our planet.
In Science, we took part in 'Rocket Mice'. We chose to investigate which size bottle would get the (paper) mice closer to space! We even took our mice home to show our families what we did.
Liturgy
On Friday 4th October, we took part in our first Key Stage liturgy of the academic year! We celebrated the feast day of St Francis and devoted most of our liturgy to Our Mother, Mary. We all had a very special part to play. During reflection, we placed our own prayer that we created to ask Mary to pray for others. As you can see we created our very own rosary. Our teachers were very proud of how reverent we were!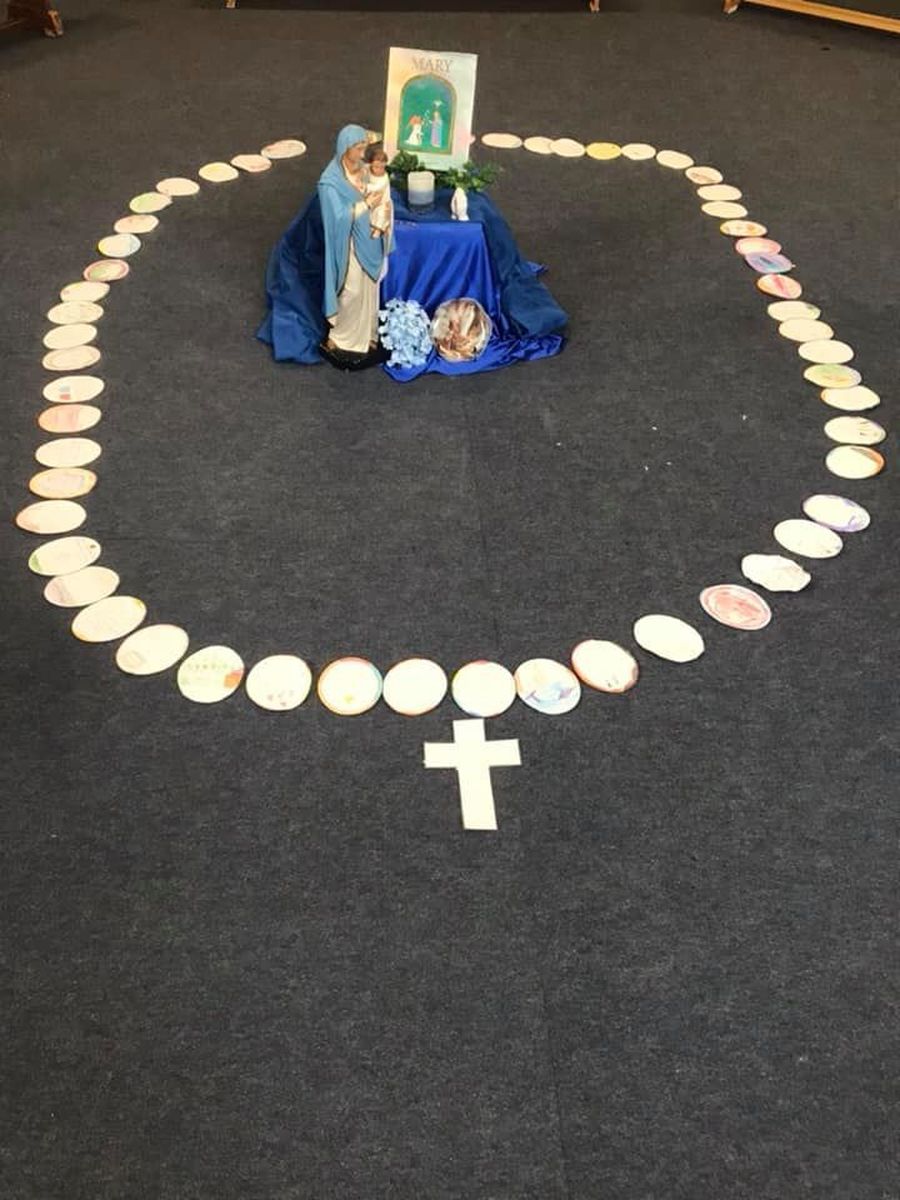 Collective Worship
We planned and delivered our own collective worship. We decided to focus on the story of Noah's Ark because we enjoyed learning about this story in our RE lessons. We enjoyed making our very own rainbow to represent God's promise.
Maths
In Maths, we impressed our teachers by demonstrating our excellent place value knowledge.
Science
In English, we are focusing on the traditional tale of 'The Gingerbread Man'. We asked Miss Coxon what would happen to the gingerbread man if he swam in the river. We were very excited when Miss Coxon, Mrs Wiggins and Mrs McDade gave us the chance to put gingerbread men into different substances - we could not believe our eyes!