Click here for the long term overview
Click here for Autumn 1 overview
Autumn 1
Collective Worship
On September 8th, we celebrated the Feast of the Blessed Mary. We planned and delivered a beautiful collective worship, where we gave Mary a gift and wrote a prayer thanking God for Mary. We ended by singing Happy Birthday and eating a delicious cake.
Maths - Place Value
We explored lots of concrete apparatus within our Place Value unit to deepen our learning on numbers to 100. We are becoming amazing mathematicians.
Music
We are enjoying our music lessons with Mrs Pritchard. So far we explored using our voice in different ways. We are looking forward to more lessons with her.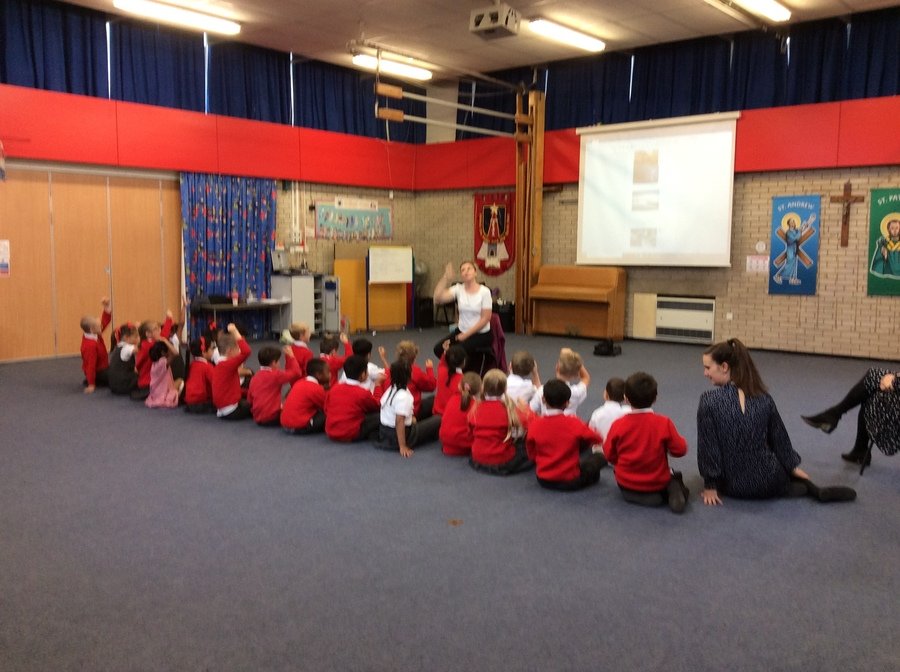 Outdoor Learning
We enjoyed our outdoor learning session with Mr Nolan and Mr Fox. We used aerial maps to explore the school grounds. We created our own keys of features within the school grounds and plotted them on an aerial map. Then we used a map of the school to explore the school grounds and locate the numbered flags. We can't wait for our next session.