Click here for the long term overview
Click here for Autumn overview
Click here for Spring overview
Design Technology
Year 2 have loved making their Design and Technology product, a delicious Santa shortbread biscuit, ready to leave out on Christmas Eve. We do hope Santa enjoys it!
Art
Year 2 have been working on their joining skills to sew and stuff a Christmas owl. We love them, and twit twoo we hope you like them too!
Collective Worship
On November 11th, Year 2 spent some time in the pop up remembrance museum, looking at all the different tributes and memorabilia. After visiting the museum and partaking in the 2 minute silence, Year 2 planned and delivered a thoughtful reflective worship. We gathered in the shape of a triangle, listened to 'Remember me' and placed down a red cloth and candle, we listened to the C-Beebies Poppies clip, responded with our own thoughts about how we can bring peace to the world and ended by singing 'Remember me!' and thinking about our actions to spread peace.
Maths - Addition and Subtraction
We are focusing on ways to add and subtract 1 digit and 2 digit numbers. We used tens and ones to help us with the column addition method.
Art- our local heroes
We looked at the work of Josiah Wedgewood and designed and made a pot in a similar style.
Science - Everyday Materials
In Science, we designed and selected materials to create a boat to help the Gingerbread Man cross the river. We tested our boats and had a competition to see which boat would hold the most marbles. We evaluated our boats on the suitability of the materials chosen.
Autumn 1
Collective Worship
On September 8th, we celebrated the Feast of the Blessed Mary. We planned and delivered a beautiful collective worship, where we gave Mary a gift and wrote a prayer thanking God for Mary. We ended by singing Happy Birthday and eating a delicious cake.
Computing - Coding
Year 2, have created algorithms using lots of different events, objects and commands. We have turned a frog into a prince, collided aeroplanes, made a rabbit disappear and in our final lesson we created our own designs. We are becoming great coders!
Gingerbread Men
A huge thank you to Wrights Pies for donating gingerbread men to all our lovely Year 2 pupils, as an end of term treat. Over the term, Year 2 have been focusing on the texts, 'The Gingerbread Man and Ningerbread Man' and learning all about local famous people. Year 2 learnt all about John James Wright and his development of the Wrights Pie company. What a great way to end a busy term!
Maths - Place Value
We explored lots of concrete apparatus within our Place Value unit to deepen our learning on numbers to 100. We are becoming amazing mathematicians.
Music
We are enjoying our music lessons with Mrs Pritchard. So far we explored using our voice in different ways. We are looking forward to more lessons with her.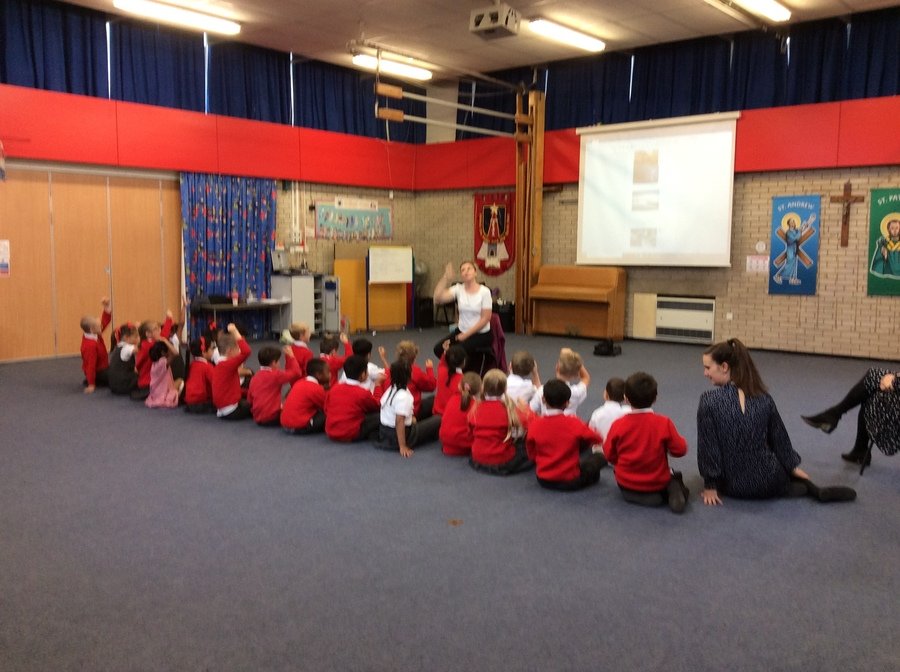 Outdoor Learning
We enjoyed our outdoor learning session with Mr Nolan and Mr Fox. We used aerial maps to explore the school grounds. We created our own keys of features within the school grounds and plotted them on an aerial map. Then we used a map of the school to explore the school grounds and locate the numbered flags. We can't wait for our next session.