Click the book link to open a child-friendly story explaining the Coronavirus.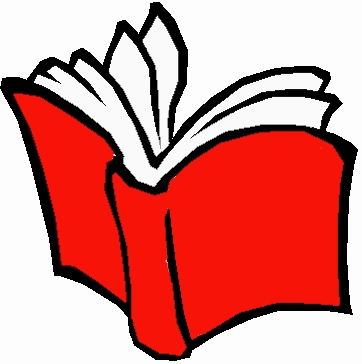 What a shame that school has had to shut after I had enjoyed seeing all of your smiling
faces and teaching you all in the classroom. I had missed you all over the Christmas break. The main thing is that we are all well and are all keeping safe. We will now be accessing remote online learning mainly using Class Dojo.
Below, you will find a link to a timetable of lessons to follow for each day of the week. Work will be set each day on Class Dojo (following the timetable). For some of the work that is set, you will need the websites and resources in the coloured table below. I have also attached a document which has additional websites and resources for your learning if you fancy a bit of extra!
Parents, please don't hesitate to email me on my Covid email address for any additional support or questions that you may have.
Take care,
Miss Kontic.
Please click here to view a timetable for you to follow each day of the week. This is the minimum requirement.
Remote Learning- 19.01.21
For today's lessons, please use the the following websites. Please see Class Dojo for further instructions.
Spellings- Class Dojo
English- Class Dojo (YouTube Link- RWI)
Reading- class dojo
Timestables- TTRS
Maths- Class Dojo- linked to the White Rose.
Collective worship- Class Dojo (Ten Ten Powerpoint)
Topic- Class Dojo
Skills Builder- Class Dojo
PE- Please use the websites on the class page
CBBC TV LESSONS
The BBC are producing lessons straight to your television. In between your work, you may wish to watch one. Click here for the timetable of this week's lessons.



Websites you will need for remote learning

White Rose Maths

Please click on the link below for the videos for your daily Maths Lessons.

https://whiterosemaths.com/homelearning/year-5/

The worksheets for each lesson will be uploaded to Class Dojo.

Oak National Academy

Please click on the link below for any Oak National Academy lessons set to be completed this week.

https://classroom.thenational.academy/subjects-by-key-stage/key-stage-2

Any worksheets to go with the lessons will be uploaded to Class Dojo.

Class Dojo

Your child has been given a QR code and sent a weblink to access Class Dojo online learning. Daily work or tasks set will be shown on here including any worksheets or PowerPoints. Children can submit their work and children will be given online feedback.

Please check daily to see what work has been set for the day. The link is:

Times Table Rock Stars (TTRS)

Please continue to practise your times tables everyday using Times Table Rock Stars. Please use the link below:

Read Theory

Please take some time each day to read using your own reading book or a book on Read Theory. Please use a mixture of methods and continue to complete your diaries. You can send an image of your diary entries on Class Dojo.

Please use the link below for Read Theory:

Purple Mash

Work may be set for you on Purple Mash for Reading, Science, Topic or Computing. You will be sent your Purple Mash log in details as soon as we have this up and running.

The link for Purple Mash is:

https://www.purplemash.com/sch/stthomasst4





TenTen Collective Worship

Make some time each day to pray for you, your family, and the wider life of the Church.

The link below doesn't seem to be working at the moment, so I will upload the prayer PowerPoints to Class Dojo until it is working again.

There are daily prayers on https://www.tentenresources.co.uk/primary-subscription/prayers-for-home/daily-prayers-for-home/

Please also visit our Catholic Life page

Daily Physical Activity

Please spend some time each day to complete some physical activities:

Mindfulness Activities

Remember to take some time for yourselves. Below are some ideas of how you can relax your mind:

Painting

Colouring

Listening to some music

Physical Exercise

Breathing techniques

Reading quietly

Sewing

Go for a quiet, peaceful walk

Jigsaw puzzle

Baking

Puzzles, mazes or word searches

Play a musical instrument
Please click here to view further websites to supplement learning.
Please click here to view the Year 5 Writing expectations and curriculum spelling words.