Click the book link to open a child-friendly story explaining the Coronavirus.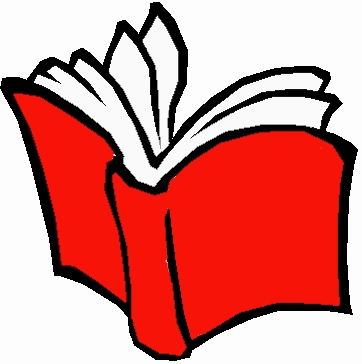 Yr4
Hi Year 4, Mr Washington here.
While you are away, hopefully all fit and healthy, here are a few things you can be looking at to ensure you don't forget any of the wonderful skills you've learnt so far this year.
Maths

TTRS

You all have your TTRS log ins and could practise as many times as possible on this. I will have records of who completes the most soundchecks and there will be dojos for those children!

MyMaths

I have set some new homework for you consolidating things we have covered this year. If you have already completed it you could try to improve your score. If you previously got full marks there is no harm in revisiting it again.

Maths Mats

Here are the maths mats which we complete on a Friday. Try to use all of your previous knowledge to answer the questions. Remember some of the shape, statistics and measures questions we haven't covered so don't worry.

Numbots

Just like TTRS, Numbots is an online resource where you complete different maths activities against the clock. You will earn coins to suit up your robot character. The children's usernames are the same as TTRS.

https://play.numbots.com/#/intro

White Rose

The White Rose and BBC Bitesize have been working together. Please find below the videos and worksheets to help support your child's learning.

Click here to watch the daily video links

Please find below the worksheets for your child to complete.

Weekly Skills

Your children have come home with their weekly skills maths books. Using your support guide look back at any questions you missed before. Below, are extra copies of the skills checks if you missed any and the guide.

1 2 3 4 5 6 7 8 9 10 11 12 13 14 15

English

Spellings

Here are the spelling sheets we would have normally completed over these weeks. Use your exercise books to copy these out and remember to put them into a sentence.

Reading

You have all received a log in for

Please try to go on this as much as you can to improve your fluency and comprehension. There will be dojos for those who answer the most quizzes.

Writing

Instead of drawing a picture the below website provides a different picture every day which you can base a piece of writing on. You may be a character in the picture who writes a diary or letter. Remember to use all of our Y4 Key Writing Skills.

Online Spellings

The below link is to a website filled with activities to practise your spelling/word understanding and use.

https://www.spellingcity.com/spelling-games-vocabulary-games.html#

SPAG

Here are the SPAG mats which we complete on a Thursday. Try to use all of your previous knowledge to answer the questions.

RE

Over the periods of Easter and Pentecost, remember to keep thinking of those less fortunate than us. See if you can recall the stories of the Resurrection, the Arrival of the Holy Spirit and Ascension Day.

Science

Experiments!

I have found a series of experiments which you can do at home that uses some of the learning we have done. Enjoy them and let me see your Super Scientific Selfies!!

Topic

Our two topics have been the Romans and Egyptians. Here are our two Knowledge Organisers. Use them and any other research you can do to make two posters comparing the two empires. You might want to mention their Gods, Rulers, Inventions and impact on Britain.

French

In Year 4 we have learnt all about numbers up to 30 and then multiples of 10 to 100. Also, we have learnt the parts of the body. Here they are as a reminder.

Use them to play a game of French Bingo with a member of your family.

Art/DT

Use any resources you have at home to recreate our classroom. Remember to include your amazing teacher and all of your friends in your picture/collage/masterpiece!

Music

Write new lyrics to a popular nursery rhyme. I look forward to hearing them!

If you have any particular questions, Mrs Pritchard would be happy to receive them using this email address: Laura.Pritchard@stoke.gov.uk

Computing

Here are a list of websites with games based on computer science and digital literacy.

https://www.bbc.co.uk/bitesize/topics/zf2f9j6/articles/z3c6tfr

https://primarygamesarena.com/Subjects/ICT

See what new skills you can learn.