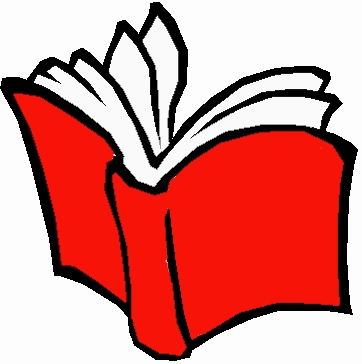 Hi Year 4, Mr Washington here.
We've made it. The final week in Year 4 :( This is no where near the way I would have liked to celebrate the end of the year with you. Even just in the first two terms you all progressed so well and truly amazed me with the sheer amount of maturity you have gained since Year 2. It has been a pleasure to teach you all again this year and I wish you the best of luck next year and a marvellous Summer break.
Below are the links to sheets and websites which can be completed to supplement the activities above. I have updated many of the below sections as well as adding new games and links!
Maths

TTRS

You all have your TTRS log ins and could practise as many times as possible on this. I will have records of who completes the most soundchecks and there will be dojos for those children!

MyMaths

I have set seven new mymaths tasks. This equates to one a week but if you're feeling super mathsy and do more than one remember in another week you could try to improve your score on a previous task.

Maths Mats

I know how much we enjoy our team challenge on a Friday doing our Maths Mats. Here are the 6 mats we would be completing this half term.

Guardians: Defenders of Mathematica!

Below is a link to a game on BBC Bitesize which applies all areas of Maths. (It's supposedly for Year 6 but I thought you'd like to give it a go.)

https://www.bbc.co.uk/bitesize/topics/zd2f7nb/articles/zn2y7nb

I See Maths

This is another website that offers free daily lessons and worksheets to complete. There is also information for your parents and if you wish you can catch up on the sessions that have already taken place.

http://www.iseemaths.com/home-lessons/

Weekly Skills

Your children have come home with their weekly skills maths books. Using your support guide look back at any questions you missed before. Below, are extra copies of the skills checks if you missed any and the guide.

1 2 3 4 5 6 7 8 9 10 11 12 13 14 15

English

Reading

You have all received a log in for

Please try to go on this as much as you can to improve your fluency and comprehension. There will be dojos for those who answer the most quizzes.

Writing

This website is a little like Pobble but as well as offering great writing opportunities it suggests some different reading activities as well.

https://www.onceuponapicture.co.uk/

Writing

Instead of drawing a picture the below website provides a different picture every day which you can base a piece of writing on. You may be a character in the picture who writes a diary or letter. Remember to use all of our Y4 Key Writing Skills.

Online Spellings

The below link is to a website filled with activities to practise your spelling/word understanding and use.

https://www.spellingcity.com/spelling-games-vocabulary-games.html#

SPAG

Here are the SPAG mats for this final half term, which we would have completed on a Thursday. Try to use all of your previous knowledge to answer the questions.

Author Challenges

Here is a link to a series of challenges given to you by real authors! They share a bit of their own book and then ask you to complete a challenge based on their stories. See if you can find an author you already know!

Poetry

Use this link to find a daily poem. Simply listening to poetry each day has proven to improve vocabulary and imagination.

Science

Click on the link below for Dr. Chip's daily dose of Science, Engineering and Computing. If you miss this you can watch the videos later on the YouTube channel

Let's Go Live Science with Maddie Moate and Greg Foot

Talking about Science and Nature with a theme each week. If you miss this you can watch the videos later on the YouTube channel.

RE

We have now entered the period of Ordinary Time between Pentecost and Advent.

Use this time to reflect upon your favourite Bible stories. Take on the role of one of the characters and think about how the experiences have effected them.

Mrs McLernon-Evans has worked hard finding online Masses, Liturgies and other events. Find them with this link.

French

In Year 4 we have learnt all about numbers up to 30 and then multiples of 10 to 100. Also, we have learnt the parts of the body. Here they are as a reminder.

Use them to play a game of French Bingo with a member of your family.

Art/DT

Use any resources you have at home to recreate our classroom. Remember to include your amazing teacher and all of your friends in your picture/collage/masterpiece!

Music

Write new lyrics to a popular nursery rhyme. I look forward to hearing them!

If you have any particular questions, Mrs Pritchard would be happy to receive them using this email address: Laura.Pritchard@stoke.gov.uk

Computing

Here are a list of websites with games based on computer science and digital literacy.

https://www.bbc.co.uk/bitesize/topics/zf2f9j6/articles/z3c6tfr

https://primarygamesarena.com/Subjects/ICT

See what new skills you can learn.